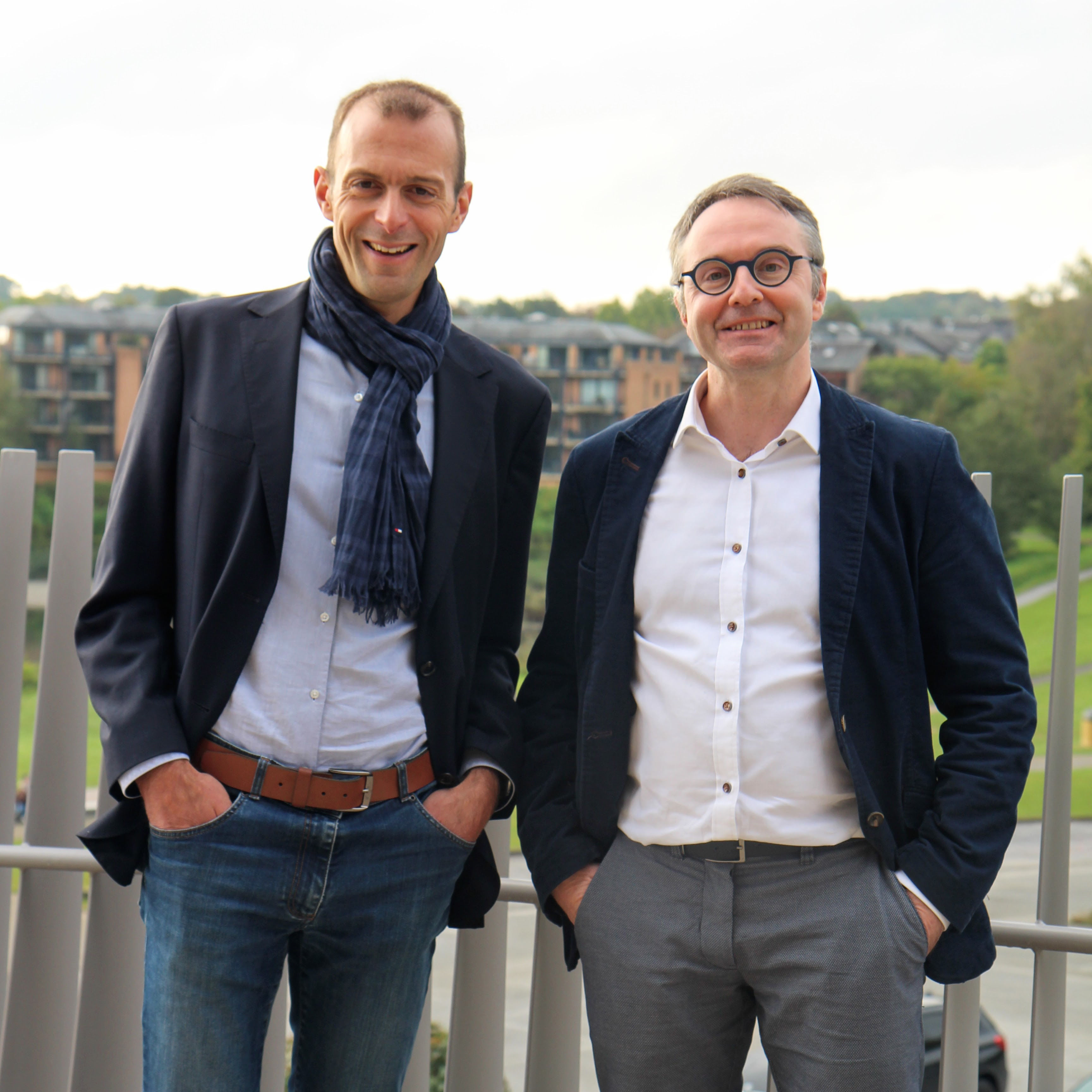 Baptiste Fosséprez, CEO and Philippe Mack, CBDO and founder
« With our team, we strive to make a better world with technology such as AI and machine learning. We believe that this fascinating technology will help the world and especially industry to overcome extremely complex challenges to improve human well being, environment and sustainability. Beside our state of the art technology, the diversity of our team, creativity, and commitment fuels our passion to solve together with our client their most intricate challenges. »
Our team
PEPITe's success is primarily due to its expert team of software developers and engineers
PEPITe has sharp skills in complementary domains
An innovative development team

PEPITe's software development team works to create a powerful yet simple-to-use analytics tool. Based on client and project team feedback, PEPITe continuously invests in research and development, closely collaborating with several universities, to integrate state-of-the-art technology in terms of Advanced Analytics, machine learning and web development.

An expert engineering team

PEPITe's project team consists of experienced engineers with various backgrounds and a strong expertise in Advanced Analytics and data science.

With extensive experience applying Advanced Analytics to industrial process optimization, our engineers work hand in hand with our clients and partners to implement OPTImaestro projects globally.
History
Since its inception in 2002, PEPITe has continuously focused on the development of AI based software for industrial applications. Significant value creation for resource-productive issues such as yield, OEE, productivity, quality, energy optimization, and predictive maintenance has always guided the evolution of PEPITe's software DATAmaestro.
Seamless data connectivity, integration and security, ease of implementation, and web-based technologies have proven necessary to quickly implement sustainable solutions. DATAmaestro a web-based software suite provides state-of-the-art machine learning through a user-friendly interface. Thanks to DATAmaestro, plant engineers have now the capability to improve their productivity with self-service Advanced Analytics.
PEPITe has also built a growing team and network of skilled process engineers with a strong experience in Advanced Analytics solutions. With partners or clients DATAmaestro technology is deployed worldwide in combination with our OPTImaestro methodology. For many years, thanks to OPTImaestro, impactful projects have been deployed in various sectors like pulp and paper, oil and gas, energy, chemicals, cement and steel, leading to impressive savings.
Global presence
Our solutions create value globally
Global presence
Pepite offices